Solar Energy
April 6, 2020

What Is Geothermal Energy?
April 6, 2020
Eligible prospective verifiers must participate in training approved by the NAHB Research Center and pass a verifier accreditation test. The course covers the protocol for verifying that a house meets the national certification program requirements, and is intended to ensure all verifiers across the country evaluate homes in a consistent manner.
This training does not include developing the "green" expertise each prospective verifier is expected to have as a prerequisite. If you are a Builder or homeowner building your own home and have visited this site to request information about having BACORP Building Group, Inc verify your project, please contact us by clicking here.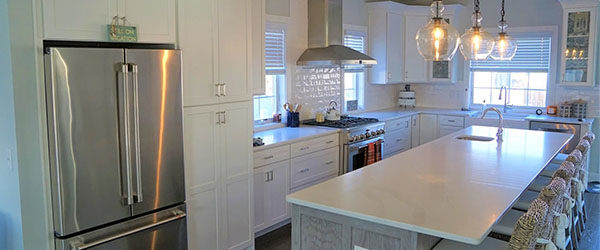 Accredited Verifiers Perform the Following Key Functions:
Executing a verification agreement with the builder in LBI and the NJ shore. This defines specific verification fees, number of meetings with the builder, a number of inspections of any home presented for certification, and any expected performance tests of homes under construction in LBI or any NJ town.
Confirming with the builder that the appropriate home scoring method/tool correctly shows the points claimed by the builder and that both parties understand the level (Bronze, Silver, or Gold) of green building certification that is being sought by the builder in LBI or any NJ town.
Deciding, with the builder, whether an initial document review of the builder's supporting documentation is required before the initial (pre-drywall) site inspection. Verifiers complete such document review, if needed, and record results
Scheduling the first (pre-drywall) site inspection and notifying the certifying agent (the NAHB Research Center) of this scheduled date
Conducting the pre-drywall site inspection and documenting the results
Documenting any performance tests (i.e. duct leakage test results) done on this home by the verifier or by others
Scheduling the second (final) inspection and notifying the certifying agent (the NAHB Research Center) of this scheduled date
Including documentation of any performance tests (blower door or flow hood test results) done on this home by the verifier or by a qualified professional
Conducting the final site inspection and documenting the all results (documentation review, first and final site inspections) and any verifier comments into the appropriate form for confirmation by the certifier